Skoda Touch-up paint pencil BLUE POLAR METALLIC F5Y / 8Y8Y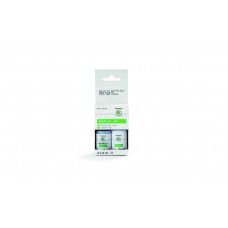 Skoda Touch-up paint pencil BLUE POLAR METALLIC F5Y / 8Y8Y
item: HFB380074
Even the most careful driver can't escape occasional scrapes on his ŠKODA car bodywork. For such cases ŠKODA Genuine Accessories offers paint pencils which easily fix the damage.
The paint pencil is supplied with steel rust remover and brush in the cap, so the damaged spot can be thoroughly cleaned before the paint is applied. For standard paint colours, one 18ml package is provided,
for metallic paint, the set contains two individual 18ml containers – one with the paint itself, the second with clearcoat.
If you are going to do the repair yourself, keep in mind to do it in a place with good air circulation. The paint is flammable.
Packaging: 9 ml (2× 9 ml)
Caution: Inflammable substance!
Notice: Check the colour in your technical certificate.