Chrome door lock knobs for Fabia I and Octavia I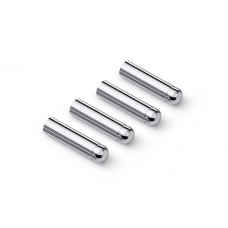 Brand : Skoda Auto
Theme : Chrome door lock knobs for Fabia I and Octavia I
Item: DEB000001
The beauty is in details, especially in unexpected ones. Your car's interior can be enhanced by installing chrome door lock knobs.
They are identical to the ones offered as optional extra, and their installation is simple and quick.
This way, you can easily give your car a new splash of elegance.
Material: metal
Colour: silver
Designed for cars:
- Fabia I (produced from 1999 to 2005)
- Octavia I (produced from 1996 ot 2010)
Notice: We recommend a professional installation service partners at ŠKODA AUTO.