Original Skoda Ice scraper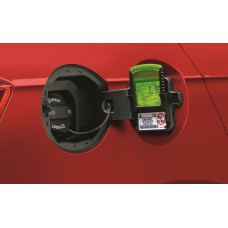 Condition : 100% Brand New
Brand : Skoda
Theme : Skoda Ice scraper
Most drivers will know the feeling: You go out to your car and find the windows covered in snow or frost.
If you park your car outside, scraping ice off the windows is one of the last things you feel like doing first thing in the morning.
All owners of ŠKODA vehicles will be pleased to hear that help is on hand in the form of a special ice scraper
with tapered edges that lives just inside the fuel flap and can be ordered from the ŠKODA Genuine Accessories range.
Always within easy reach, the ice scraper can be used not only to scrape ice off your car windows, but also to demist them.
As bonus features, this ice scraper has a built-in magnifying glass as well as a tyre tread depth gauge so you can easily check your tyre wear.
The ice scraper is manufactured from transparent, hardened plastic.
Once you have finished using the ice scraper, always place it back where it belongs inside the fuel flap to prevent any damage (scratches).
When using the ice scraper, follow the instructions in the vehicle's Owner's Manual.
Limitations: For vehicles with an ice scraper holder inside the fuel flap.
Set contents: Ice scraper with tapered edges, operating instructions.
Maintenance: Conventional cleaning agents.
Sending without tracking number