Original Skoda Octavia IV All-weather mat for tunnel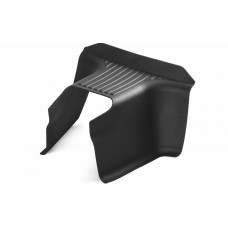 Theme : Original Skoda Octavia IV All-weather mat for tunnel
item: 5E3061580
The all-weather mat for the centre tunnel from the ŠKODA Original Accessories range is a practical addition to the rear all-weather mats. The mat protects the surface of the centre tunnel from dirt from rear passengers' footwear. Before you place any other mats in the vehicle, put the all-weather mat for the centre tunnel in place first. Then you can lay down the other mats on the vehicle floor. The mat for the centre tunnel fits perfectly and retains its shape. Made from high-quality TPE material, it is perfect for the job. Rigorous performance tests carried out by ŠKODA have shown the mat to have excellent resistance to wear and tear and deformation. When it is not in use, the product should be stored away from direct sunlight. It should not be packed away in a confined space.

Color Black
Material TPE
Content of set All-weather mat for the tunnel, fitting instructions.
Notice Maintenance: Conventional cleaning agents. Do not use abrasive cleaning agents or solvents.
Placement The mat must be placed onto the vehicle's centre tunnel – no fastenings are needed to keep it in place. The bottom edges of the mat must be pushed underneath the all-weather mats in the rear.

Fit: Octavia IV (2019+)