OEM Skoda external mirrors decorative caps for Scala and Kamiq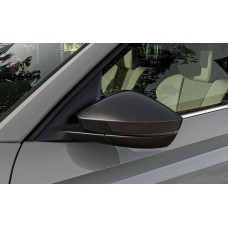 Condition : 100% Brand New
Brand : Skoda
Theme :
Skoda external mirrors decorative caps for
Scala and Kamiq
Item: 654072530A
The decorative mirror caps lend your vehicle a unique, elegant air. To complete the look of your vehicle's exterior perfectly, we recommend combining the mirror caps with black alloy wheels.
External mirrors decorative caps:
- are manufactured from high-quality flexible plastic
- are fitted by simply removing the old caps and fitting the new ones in their place
- do not cause any aerodynamic losses or troublesome noises
Limitations: Can be used only in combination with Side View Assist technology.
Set contents: Left-hand decorative mirror cap, right-hand decorative mirror cap, fitting instructions.